ANTHOUPOLI HOUSING COMMUNITY COUNCIL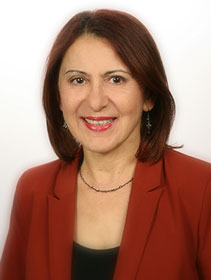 JANUARY 2012
Dear friends,
On behalf of the Anthoupoli Housing Community Council, I welcome you on our website and I wish you a pleasant and constructive browsing.
The objective of our website is to make our community well-known to both local and foreign visitors. 
Taking advantage of this opportunity, I would like to thank all those who contribute in improving the residents' quality of life in our Community.
Finally, I wish you health, happiness and joy and I hope that all refugees will soon return to their homes.
Froso Armosti
President of the Anthoupoli Housing Community Council